If you are a small local business owner, odds are that your digital marketing probably is less than excellent. I know… that was harsh. But before you look at me like this kid, hear me out.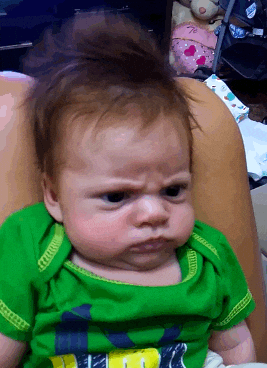 At LocalHero, I get the privilege of speaking with intelligent business owners who are unhappy with their marketing results. No matter if they were a dry cleaner or home builder, it didn't take long to identify some common mistakes most business owners are making that are easy to correct.
Our goal is always to demystify marketing and make it an activity any local business owner can do effectively.
Let's get to it.
What are the biggest digital marketing mistakes?
As a small business owner, the biggest mistake you can make is throwing your money away. When it comes to your core business activities, you can spot a bad deal coming a mile away. When it comes to digital marketing, it's not always immediately clear, or intuitive. In this article, we are going to cover these 5 digital marketing mistakes:
You are trying to sell everyone

You Are Inconsistent

You Only Promote Your Products / Services / Discounts

You're Only Doing What You Like/Know

You're Not Tracking Marketing Initiatives Effectively
Let's cover each mistake and discuss how to correct it.
You Are Trying to Sell Everyone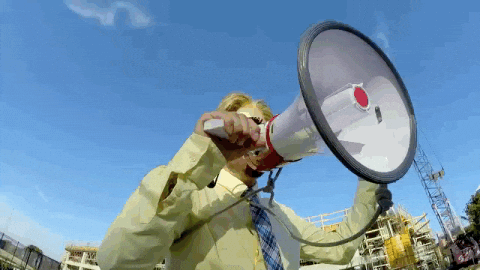 I get it; your product can help a lot of people.
Maybe it's even the type of item everyone uses daily. But marketing without a targeted demographic is expensive to do effectively.
The wider you broadcast your message, the more noise you compete with. Not just from your competitors, but other companies with different products and services trying to reach those same eyes.
To amplify your message so that it rises above that noise takes a big advertising budget. And it's just not necessary for a local business.
A quick solution would be leveraging the location and targeting features of various platforms:
Make sure you are defining a realistic radius for your business area. That's customers that you are willing to reach and/or customers that would be willing to drive to you.
Anything beyond that is a waste of money. You can also target specific age groups, locations, interests, budgets, etc.
Does this mean you may potentially lose a customer if instead you just shout your message at the top of your lungs to everyone? Maybe. But by deliberately targeting your message, your marketing dollars will actually get your message to potential buyers, instead of just being lost in the noise.
You Are Inconsistent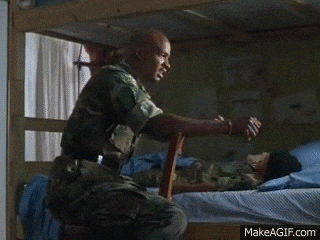 I can't tell you how many times we go into a business' Facebook or Instagram and see a post around the time of a holiday or a special event and then nothing… silence for a month or three before the next post.
There's a reason why marketing agencies tell you it takes time to see results. No, we're not just sitting around. We've all seen an ad or a post that we liked. We check out the poster's page and find maybe 12 posts and most of them aren't even from the current year. Immediately we move on.
You don't need a marketing agency and you don't need a Super Bowl worthy ad/post every time. But you do need to post consistently so that your social media accounts, your Google My Business profile and your website look active and engaged.
A few posts each week will do much more for you than trying to hit a home run with a single post during some special event.
You Only Promote Your Products / Services / Discounts
If every time you post it's about how great your product or service is, how others pale in comparison to yours, how you are giving a discount every other week… nobody cares.
Nobody is excited to hear about how your product is faster, or 15% bigger, or how you value customer service, etc.. All those things are important, but they are about you.
When people are searching on Google, Facebook, or Instagram, they don't care about you. They care about themselves. You know this because you do it too, we just forget it when it's time to market.
The solution is simple: reframe the point to fit the customer's perspective. Nobody cares that your coffee machine makes coffee 15% faster than the competition. But they care that they'll always have a delicious cup and never be late to work even if they overslept a little.
Nobody cares that you studied at the best chiropractic school in the world. But they care that you can make their lower back feel like it did when they were teenagers.
So stop telling people the benefit of your product. Instead, tell them about the problem that benefit solves for them.
Also, mix it up. Don't just post about your products/services; post about what's happening around you.
If you post something nice about a local restaurant, that restaurant might repost it and introduce you to a segment of people you might have never reached otherwise.
Post that a road nearby is closed for construction and remind people to take an alternate route. Just like on a date, talking only about yourself is boring and annoying.
You, your employees, and your business are all part of a community, be helpful. It gives your audience one more reason to stick around, don't just sell.
You're Only Doing What You Like/Know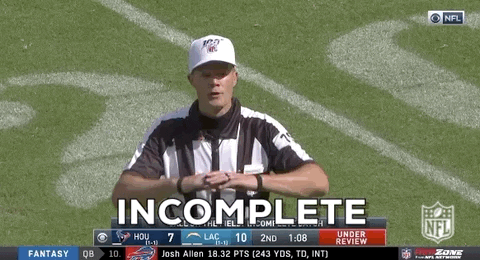 Many business owners fall into a comfortable pattern where they are only doing one or two marketing initiatives. We've come across many that just like email marketing, others maybe only post on Facebook. This may be comfortable, but it's also inefficient, ineffective, and incomplete.
Your digital marketing should encompass the customer's entire digital experience, this means that you should be:
Doing email marketing
Posting at least on Facebook, Instagram, and Google My Business (regularly)
Asking for and responding to reviews
Optimizing your website for SEO and have it ready to receive your customers
Your digital presence should offer a professional and polished experience regardless of where your customers go. If you only do email marketing and your customer visits your Facebook account that looks like an old abandoned house with an overgrown lawn, that's a fail.
If your social media is on point, but then your customer can't find your website because Google has buried it on page 2 of the results because it has broken links, missing images, and no H1 tags… that's a fail.
You haven't claimed your Google My Business listing, or it has outdated/incorrect information… That's a big fail.
Your customer service experience starts the moment the customer finds you, be it your website, social media, or a search engine. On all fronts, they should find an active, well-maintained, helpful, engaging presence. Bonus points if all of these guide your customer to take a specific action that you've made as easy as possible for them to take.
You're Not Tracking Marketing Initiatives Effectively
Let's say that you're running multiple campaigns at once, asking customers to call in. You push it on social media, and you also hand out flyers and direct mail. Success! Your phones start ringing more often. That's great, but what worked? Was it the direct mail? Was it Facebook? Instagram? The flyers?
As I mentioned earlier, you don't need a Super Bowl worthy ad or post every time. However, you do need to track the performance of the campaigns you are trying. The best marketing agencies will experiment; there is no one recipe for everyone. The difference is, agencies are going to track results and hone in on what works for your business/market and what doesn't. They will efficiently modify or eliminate initiatives with a negative ROI.
Again, you don't need a marketing agency, but it helps to have a tool to make the tracking easier and more efficient. We have excellent tools for this, CallRail is also a great tool for this. Don't throw your marketing dollars away. These tools pay for themselves with the amount of wasted marketing money they will save you.
You Got This!
Alright, I beat you up a bit at the start. But we covered several common mistakes and how you can fix them. The most important thing is to not get discouraged. If you aren't doing any marketing, get started. If you were only doing one thing, start adding others. Have you neglected your website? Start working on it. Haven't claimed your Google My Business listing yet?
We're all going to sit here waiting until you take care of that…. It's okay, take your time… We don't have anything better to do…
Got it? Good! Moving on!
You may not be able to do all these activities yourself, that's fine, do what you can and get help where you need it.
Remember, it doesn't have to be perfect.
I don't look like Zac Effron, but I still comb my hair and try to dress well every morning. Doing these activities will move your business forward much more than waiting until you can do them exactly right. Good talk. Now get to it!