Marketing strategies have evolved through the years, focusing on the customer and their needs. Personalized communication is seen as an efficient way to bring your product closer to the target audience.
Lead generation is an important part of successful marketing, and it's something that every business owner should understand. It's the process of attracting potential customers by effectively connecting with them during their decision-making journey.
Lead generation can come in many forms, such as email campaigns, landing pages, search engine optimization, or social media ads. It's all about finding the right strategies to generate leads and then converting those leads into loyal customers.
What is a lead?
High-quality leads are defined as people interested in the type of product or service you're offering. Obtaining qualified leads requires resources, but the investment in these marketing activities will always pay off.
Leads are valuable for businesses because they provide information about interested consumers, allowing companies to identify their ideal customer base and effectively reach out to those potential buyers.
Potential leads can come from various marketing channels, such as online forms, email campaigns, search engine optimization (SEO), social media platforms, referrals, webinars, trade shows, and more.
By understanding what leads are looking for in terms of products or services, companies can create targeted marketing messages that will appeal to their specific audience.
With so many lead generation methods, finding contacts that match your preferences is straightforward. However, the quality of leads and which leads are ready to purchase is often the most challenging part of successful lead generation.
If you're interested in learning the benefits and strategies, this post is for you. We share valuable tips and the best strategies to upgrade your lead generation and get sales-qualified leads.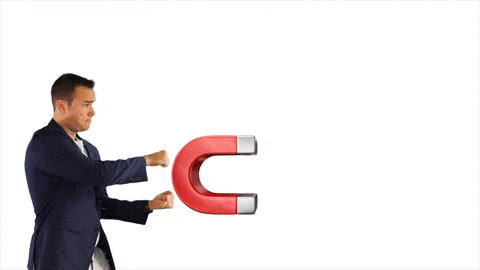 What is lead generation?
Lead generation refers to the process of driving interest in your product or service and converting prospects into customers. Not long ago, the process was perceived as too pushy and salesy.
Moreover, potential customers have lots of businesses fighting for their attention. When the prospects can easily filter or block any attempt to reach out, the process is challenging for brands, and purchasing contact no longer works.
Nowadays, companies reach out to prospective customers after opening communication. They will use different promotional channels to reach potential customers, offering something in exchange for their contact information.
Companies and sales teams usually offer subscriptions, access to updates, free trials, and other freebies that provide value for the customer.
The personalized approach to lead generation is always beneficial for both companies and potential clients. On the one hand, businesses will avoid wasting resources by reaching out to people who aren't interested in their services. On the other hand, customers will receive tailored offers that suit their needs. It's a win-win situation for both sides.
Why lead generation is important for brands and business growth
Good lead generation practice ensures you reach out to the right people. When someone has expressed interest in your product or service, guiding them through the purchase process seems natural. On the other hand, uninterested prospects perceive your company as trying to sell.
Lead generation benefits B2B businesses and B2C brands offering products or services considered high-involvement purchases. This type of purchase can be defined as an investment that takes time and effort.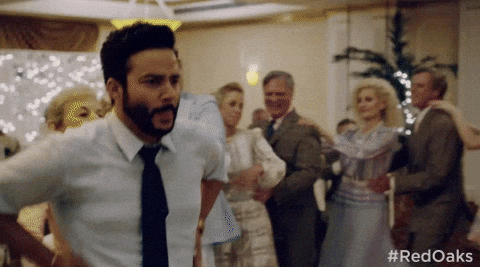 The product is expensive or has emotional value for the customer, and there are differences between the offers. Buying a computer, car, or house is an excellent example of high-involvement purchases.
How will your business benefit from a good lead-generation strategy?
Improved ROI
Lead generation helps brands reach a specific target audience. The marketing team can focus the resources in the right direction, which improves the ROI.
Increased brand awareness
When you have the proper process, you can share helpful information about your brand. With this, you build brand awareness and earn a reputation in the eyes of your customers.
Tailored offers
The marketing team can easily collect valuable information about the customer's preferences through forms. Personalized offers that suit individual preferences are guaranteed to have a greater impact and increase conversion rates than general offers ever will.
Increased conversions
Converting a lead into a customer is easier when they are interested in your product. With more conversions, your revenue will also increase.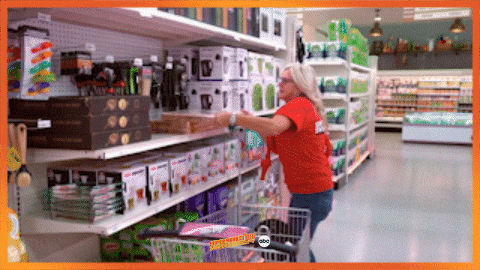 Lead generation strategies
Lead generation is an essential part of successful marketing campaigns. Companies use a variety of tools and tactics for lead generation, such as email marketing, social media channels, blog posts, cold calling, sales pitches, and more.
Investing in effective lead-generation campaigns can help companies build relationships with their target audience and convert leads into sales opportunities.
Brands have various lead-generation strategies available to reach their target audience. The nature of your industry and the target audience determines which approach is best for you.
Optimized website
Your website is one of your most powerful lead-generating tools. Optimizing it for better lead generation will help you capture more leads and convert them into customers.
Start by setting up lead capture forms on key pages of your website. Place them in prominent locations and make sure you're using the right call-to-action to encourage a wide audience to fill out the form. You can also include a lead magnet, such as a white paper or ebook, to entice prospects to give you their contact information.
Another important element of website optimization is making sure your website is mobile-friendly. Many users access websites on their phones and tablets, so having a responsive website is key if you want to turn leads into customers, regardless of your company size.
Digital ads
One of the most popular methods used for lead generation today is digital advertising. Digital ads can be placed on websites or social networks to quickly generate leads with specific goals in mind, such as collecting contact information or driving website traffic.
Additionally, businesses are increasingly turning to automated software solutions to automate their lead capture processes and ensure they get the most out of their campaigns.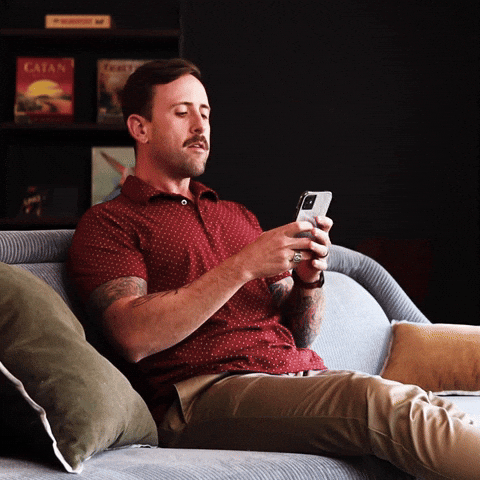 Social media posts
Social media offers plenty of opportunities to acquire high-quality targeted leads. Facebook has a call-to-action button that leads visitors to your website. They also have a special platform called Lead Ads for this purpose.
Twitter makes it easy for users to submit their information without leaving the platform. LinkedIn is another excellent choice, especially for B2B companies. They provide a form that can be quickly filled with the profile's information for this purpose.
Email marketing
Email marketing is one of the most effective lead-generation strategies. It allows you to reach out to a large number of people at once and build relationships with prospects.
Start by creating a database of email addresses from your current customers and prospects. You can use lead magnets or social media giveaways to encourage people to sign up for your mailing list.
Once you have a list of email addresses, you can start sending out targeted content to each email address. Include attractive visuals and use a personalized tone to make sure your emails stand out.
Online content
Creating content is an excellent way to generate leads and speed up the sales process. Producing content that's valuable to your target audience will help you attract visitors to your website and turn them into leads.
Start by creating a content strategy. Identify the topics that your target audience is interested in and create content around those topics.
Blogs, videos, and webinars are some of the most effective content types for lead generation. Your digital marketing team can also use content to establish your company as an industry expert and build relationships with prospects.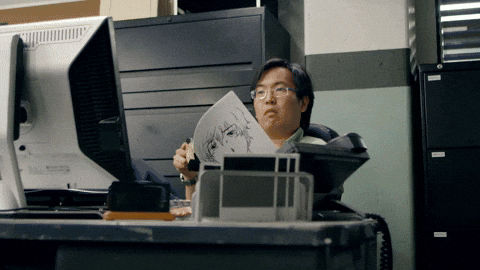 Lead generation tools
Businesses use sales intelligence to gain insights into the online experience. The right software helps the marketing team understand the customer journey, why they brought the product, and their requirements.
Cover all the buying cycles
Marketers need to understand their prospects are within different buying cycles, so they might not be ready to reach out to you.
Some will be familiar with your product and request a free trial. Others are at the beginning of their purchasing journey and want to understand how this product is beneficial, so they will need an ebook.
Improve lead quality
Marketers can improve lead quality by assigning a score for each action. Each action on the website is part of the score, such as clicking on the product page, using the search bar, or watching a video. When summed up, the lead score provides insights into their level of engagement.
Introduce gamification
Adding fun to the process can be done with the help of gamification. Spin the wheel or playing a quiz are ways to bring the fun element to the experience.
Deliver quality content
Content marketing is a powerful tool for reaching your target audience. Providing helpful information regularly will make the visitors return. Therefore, maintaining a quality blog within your site is a perfect lead generation strategy.
Brands should cover topics of interest within their industry and answer common questions to provide helpful content for their readers. Downloading an ebook in exchange for their email is a commonly used practice to gain quality leads.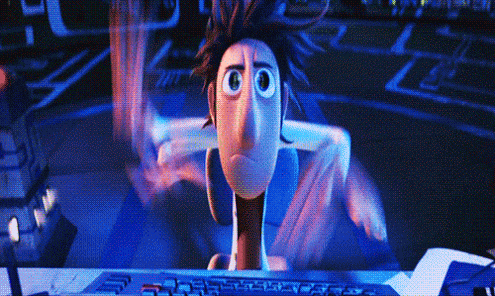 Keep it simple
Remember to always keep it simple despite the wide range of lead generation strategies and techniques out there.
Your lead generation website should be simple and easy to navigate. A site cluttered with content is confusing to navigate, so make it as simple as possible.
The visitor should be able to find the submit button easily, so don't add it at the bottom of the page. Save their time and effort and create straightforward layouts to increase the chances of gaining leads.