The SEO world is vast and local SEO takes up an impressive chunk of it. Both business owners and marketers have no other choice but to master the art of local SEO if their goal is increased brand visibility in local and localized organic search engine results. With 76% of consumers checking the online presence of a business before visiting the store and 46% of all Google searches being local, we dare to say local SEO can make or break a business.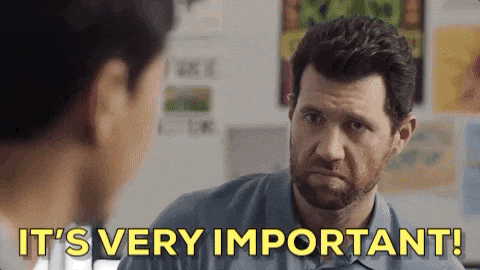 What Is Local SEO And Why Does It Matter?
When people think of search engine optimization (SEO), they tend to think only about ranking #1 for the one search term that will ensure glory and fame. However, SEO is much more. For a business owner, what matters most is sales, leads, foot traffic, or other type of conversion essential to their business.
Local SEO is the collection of search optimization strategies and methods used to optimize a website to increase the online presence and visibility of a business that has a physical location. It does wonders for businesses like restaurants, bars, grocery stores, medical clinics, and law offices.
The difference between the general concept of SEO and local SEO is that this practice targets increased organic traffic, leads, and brand awareness in local search engine results. So, local SEO targets a defined geographic area with the sole purpose of making a local business stand out.
Local SEO brings brick-and-mortar businesses closer to their customers. When you're using the right local SEO campaign strategies, online searchers will discover your business in search results. Almost all businesses need to find a way to boost their online visibility. From website optimization and content to backlinks and review management, everything should point towards increased visibility in search engines and, more importantly, online engagement.
According to Search Engine Land, Google processes 2 trillion searches per year globally. With numbers like that, we think it's safe to say that this is the dominant search engine in the world right now, and most of your SEO tactics should focus on getting Google to like your business.
How Does Local SEO Work?
The process behind local SEO can seem very complex to the untrained eye. And it mostly is because getting ahead of other businesses in the fight for local SEO supremacy is no easy task. The competition is fierce on all major search engines, including Bing, but it seems overwhelming when your business is trying to score higher in Google's search rankings.
Common methods marketers use to propel a business in search engine rankings include good use of local target keywords, optimized Google My Business profile, and NAP (name, address, and phone) citations. These are essential components for your business to rank in local search.
At a glance, local SEO works just like a regular Google search. As soon as a keyword is typed in, Google comes up with the best results according to the inquiry. However, local search results are based on different ranking factors than your general search. Google bases its results on various local SEO ranking signals, such as:
the location of the person who typed in the query
NAP citations
the Google My Business listing and associated keywords used in the profile
Google My Business categories
online reviews and keywords associated with the reviews
online directories
listings on review sites
Google Maps star rating
check-ins at the location
social media shares
number of positive reviews
reviews with responses
Based on these signals and more, Google determines if your business is geographically relevant to the person who performed the local search or used certain local keywords. The fight for supremacy in Google rankings will not be carried between your brand and some mammoth corporations but locally, with other local businesses just like yours. The primordial mission is for potential customers to notice you and not them.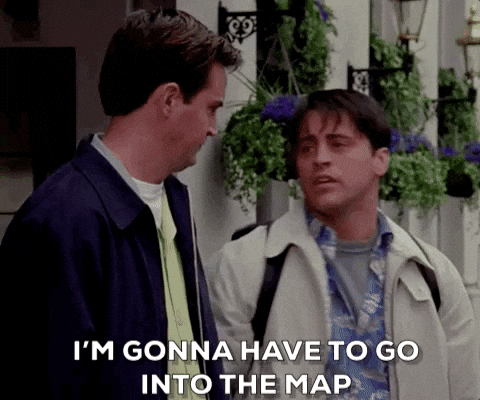 What Is The Map Pack And Why Is It Important?
Google's Map Pack includes three local business results with their locations pinpointed on Google Maps. For example, if you are searching for "restaurants New York", Google will instantly show a Map Pack above the usual search results you usually get for your search.
The Map Pack includes the name of the business, as well as features like contact information, opening times, and reviews. If you click on these business listings, you'll get access to more details, such as photos, posts, etc.
Google has its own algorithm and rules to select the "winning" business that makes it on its Map Pack. Among them, you'll find the usual ranking factors, like backlinks, but the focus will mostly be on specific local SEO factors, such as NAP citations and Google My Business listings. Pretty much everything that gets displayed in the Map Pack is extracted from your business Google My Business profile.
Facts to Keep in Mind!
As a local business, having a News Feed appear in your search results is very unlikely.
People, Ask will show questions from a variety of sites, including competitors and authoritative websites.
The Local Map Pack will usually only display if you have a generic word in your brand name like "Barbershop" or if you have multiple locations. If you are a single-location business, the map will not appear in the search results, but it will appear on your GMB listing on the right side.
Don't Forget About Mobile Searches.
According to SmartInsights.com, over 50% of online searches were made through a mobile device. Check what your search results look like from a mobile device. You will find some similarities, but there can be some differences.
Now that you have an understanding of the different features that make up the Google search, do you see any of these features when you search for your brand?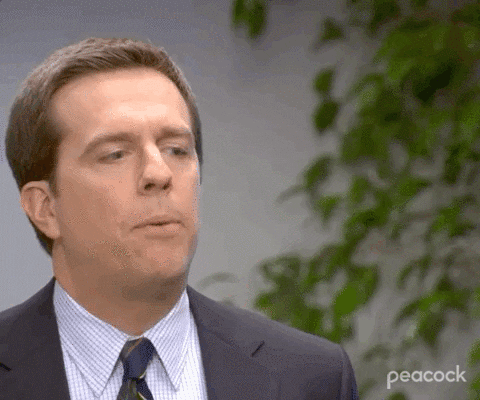 What Does Your Business Need For Successful Local SEO
Local SEO is a complicated process that requires knowledge, expertise, and time. However, here are a few simple things any business owner can perform to increase their business visibility in local searches:
Claim the Google My Business page for your business – it only takes a few moments and you can do this for free;
Choose the correct Google My Business categories – select accurate and precise categories for your business and stick to just a few of them;
Post photos on your Google My Business page – post photos of your location, products, staff, and any photos the customers may find relevant, trustworthy, and attractive;
Don't underestimate online directories/citations – claim popular online business directories, like Apple Maps, Yellowpages, and Foursquare, and trust that every citation counts;
Claim listings on review sites – whether we're talking about online reviews on Yelp or review sites like Glassdoor, every review counts, so make sure you claim it;
Be thorough with your NAPs – for increased credibility and reliability, make sure your business name, address, and phone number are consistent across all listings and business pages; include your regular business hours and any special holiday hours.
Describe your products and services: You can add pictures and descriptions of your products.
Write a business description: You can write a business description of up to 750 characters. Be sure to include keywords in your description.
Add the profile short name: Make it easier for customers to find and follow your business on Maps and Search by entering a short name for your business. Ex. Mumford & Sons Bar, the short name could be "mumfordsonsbar."
Add your website address: Use a tracking URL for your website address. Use the URL below; remember to replace site.com with your website address.https://site.com/?utm_source=google&utm_medium=local&utm_campaign=gmb You can track your Google My Business traffic in Google Analytics using this tool from Google.
Strive for positive reviews: one bad review has never put someone out of business but a bunch of negative reviews can surely harm your reputation; engage with customers and earn positive reviews;
Address negative reviews: one of Google's ranking signals is an increased number of negative reviews with no response; make sure you always address negative reviews and engage with your customers;IMPORTANT REVIEW TIP: DON'T ARGUE WITH CUSTOMERS ONLINE. It's better to take the conversation online and see how you can make amends. Try to convert a negative review into a positive one.
Build a social presence: social media platforms like Facebook, Twitter, LinkedIn, and Instagram provide the perfect opportunities for increased search engine visibility; create business pages for every social media channel available, and make sure you include your business location, business hours, and business address. Always add a description!
Add other details: you can provide payment types, and amenities, among others. Make sure you complete these details as needed.
Answer questions: As part of your Google My Business profile, you can answer questions that online users ask. You will see a section in your public profile that looks like this.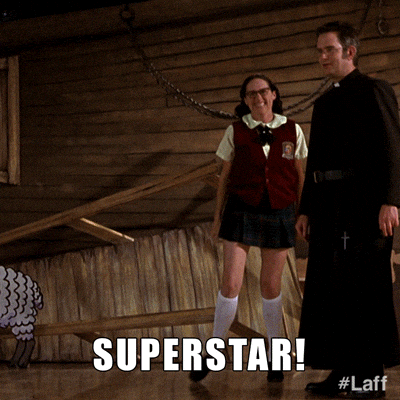 Optimize 3rd Party Sites
When you search for your brand, what websites besides your own do you see in the search results? Do social profiles like Facebook, Twitter, YouTube, LinkedIn, or Instagram appear in the results? What about industry-related websites?
By optimizing the third-party sites you control, it becomes more likely that these relevant sites will appear in the search results. Since you control them, you can control the content people see, such as pictures, promotions, products, etc.
Also, you can push customers to leave reviews on third-party sites like BBB or other review sites.
What 3rd party sites should I optimize?
Social Media Profiles – Relevant social sites like Facebook, Instagram, Twitter, etc.
Industry Sites – Depending on your industry, the websites will vary—common examples: Angie's List, Home Advisor, Thumbtack, etc. Look for relevant industry sites, claim your profile, and optimize the profile.
Review Websites – Some industries have websites dedicated to reviews. Try to claim/create and optimize your profile.
Optimizing these 3rd party sites also matters for SEO. Most profiles will allow you to include a link to your website. This link-building strategy is not the most powerful SEO technique available, but it does help build trust factors between your site and these third-party sites.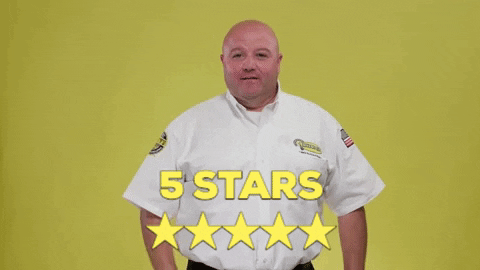 Discover the Hidden Potential of Google AdWords
Placing ads using Google AdWords for brand terms is usually a cost-effective marketing strategy typically used by big brands trying to protect themselves from the competition.
However, as a small business, you can benefit from having ads run for your brand terms, too, even if a competitor is not bidding on your brand terms. You control the content of your ads. Try Google AdWords and you'll be able to:
Direct customers to a specific service/product page to increase conversion rates.
Protect your online brand
For local businesses with low competition, you could pay under $0.20 per click. So, it can be a good investment. Test it yourself and be sure to track conversions.
Increase Search Visibility and Relevant Customers Will Follow
The key to understanding how Google's local algorithm is to understand its search ranking factors and how it thinks. The search engine algorithm chooses results based on the relevance, prominence, and proximity of a business.
Relevance – your business shows up in search results if Google considers it to be relevant for the search query. This can be achieved through targeted keywords, correct business info and categories, title tags and meta-descriptions, as well as relevant backlinks.
Prominence – the prominence of a business has to do with the level of trust it inspires. Google trusts a business with local links, relevant content, directory listings, positive reviews, and active social media presence.
Proximity – physical location is the most important local ranking factor. Users perform a local search using non-geo-modified, geo-modified, and "near me" strategies. Your optimization efforts should focus on all three.
Local SEO strategies are challenging and complex, but when done properly, they are rewarding and help you achieve your business goals. From valuable content and a solid link profile to review site listings and positive reviews, everything matters if you want Google to include your business in its Local Pack.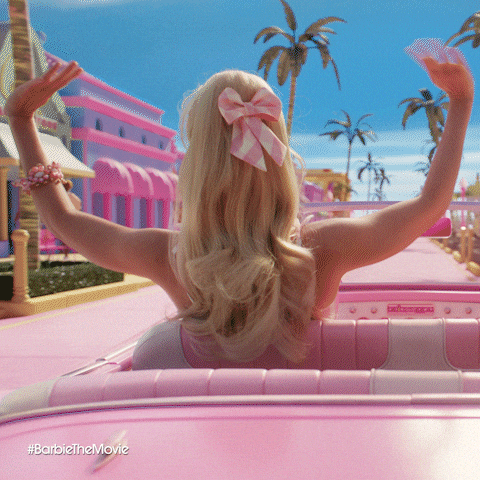 Need Help?
Understanding the ins and outs of local search can be daunting, but it doesn't have to be. With the right local SEO tools and the right partner, you maximize your reach on the world's most popular search engine while improving customer experience.
Don't hesitate to reach out! We love to speak with local businesses whether you use our services or not, and we'll be happy to get you pointed in the right direction. If we're the right fit, maybe we can even help you become a Local Hero.
Post Update: The article was updated on July 20th, 2023, originally published on August 30th, 2021. It has been completely revamped and updated for accuracy and comprehensiveness.